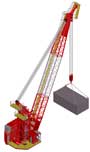 Welcome
Headquartered in Houston, Texas, Seatrax specializes in designing and manufacturing high quality and cost-effective offshore marine cranes. With locations in the US and UK, we maintain numerous US and international patents, demonstrating our success in manufacturing high quality marine cranes...read more.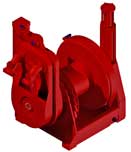 Design Features
Seatrax offshore cranes are based on proven design principles that have heavily influenced marine industry international standards. From our kingpost concept to our patented mechanical anti-two-blocking systems, Seatrax pedestal cranes are the most innovative on the market today...read more.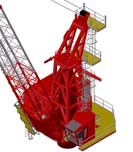 About Us
Innovative Seatrax engineers are constantly pioneering new technologies, making our offshore cranes the pillar of stability, reliability and safety. Each Seatrax pedestal crane is based on proven design concepts that have become standards in marine crane production worldwide...read more.